Export Chat history of WeChat
WeChat is a commonly used social app, which holds many of our conversations and memories with others. I've always wanted to export and back up the chat history from my phone or analyze it, but I struggled to find a convenient method. Recently, I discovered a great tool online called WechatExporter (opens new window). Let me briefly explain how to use it to export WeChat chat history from an iPhone.
Step one: Connect your iPhone to the computer and create a backup (Note: Do not encrypt your backup file).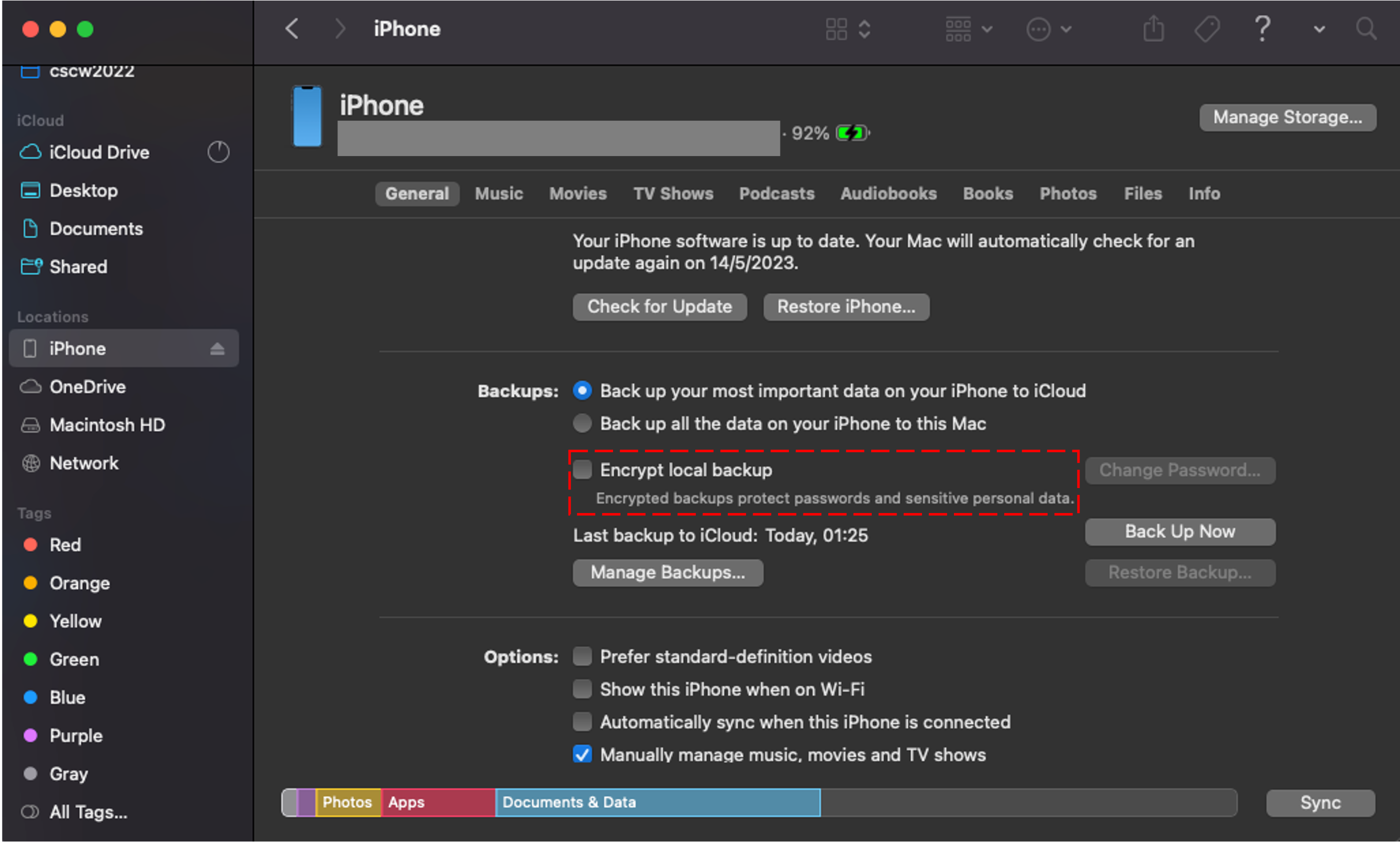 Step two: Use WechatExporter (opens new window) to export the chat history of specific individuals or groups that you are interested in.
You can switch between different output formats (i.e., HTML, Text, PDF) in Format at the toolbar